Last night we celebrated my good friend Marisa's 22nd birthday. The party was monster themed, and they (Marisa and Alex) even created an epic cardboard city that took up most of their living room with the purpose of getting
destroyed by us monsters
. The decorations were super cute to boot, and I had a great time (I suspect most everyone did!). The following are some images from the party and all the costumes.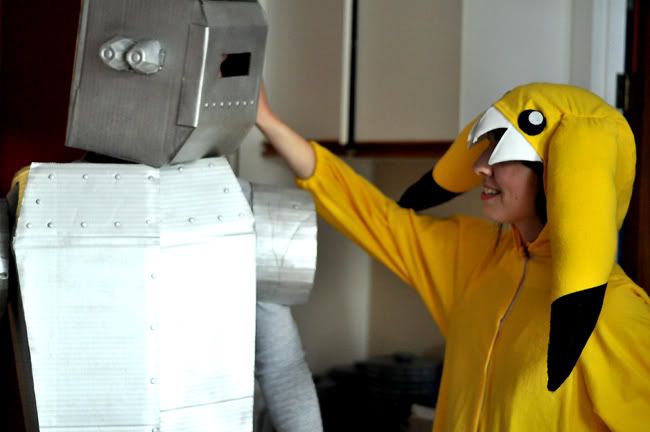 The birthday girl as Pikachu, and Alex as a fancy robot. Not sure if he based it off of a specific one.
Philippe as Mecha Dracula 2000. That was not the original plan, but as he was making his costume, his father pointed out that with the back flap up, he looked like Dracula, and thus it became so.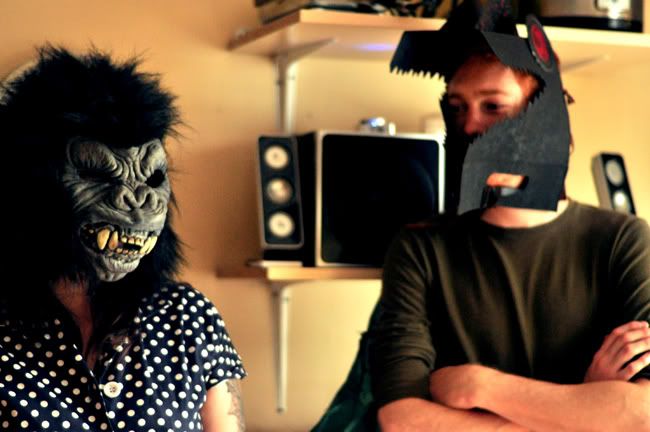 Heather as a Gorilla Girl and Evan as a dragon.
Rachel, Jessie as drops of blood (hehe), and Carolina as a dragon, or being eaten by one.
I'm pretty sure my obscure monster reference was lost on most people in attendance, but my makeup and antlers were inspired by a magical elk in Princess Mononoke. I was so surprised and impressed that the makeup didn't melt off my face from the heat.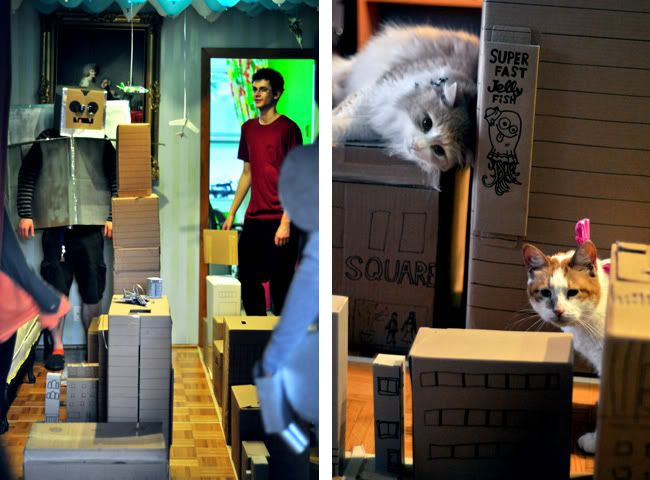 Views of the city. Zaphod and Usagi were so cute in there.
And lastly, singing Happy Birthday. :)