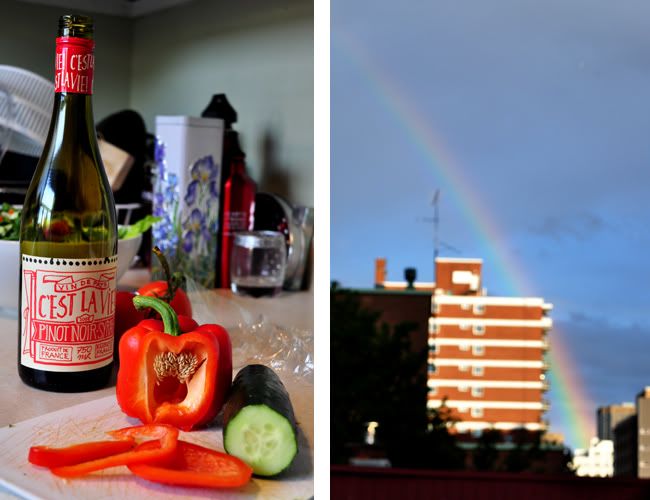 On Sunday evening Phil and I found ourselves at our friend Jacob and his awesome girlfriend, Anna's new apartment. It was a very relaxing and enjoyable evening full of great conversation, pasta, wine and rainbows. Seriously, there were a bunch of rainbows continually popping up, and it was incredibly pretty. I'm not usually a huge fan of 'double dates' but Anna and Jacob are so welcoming and independent of one another that it was one of the best nights I've had in a long time.
Yesterday I worked an 8.5 hour shift at Starbucks. It was great because I got paid time and a half due to Labour Day, and since all the businesses were closed there was a very chill and manageable trickle of customers throughout the day. Though after work I started feeling like I was coming down with a cold. I stayed in bed resting/sleeping from around 6pm to 6am this morning, and I felt so much better for it. As ever, Ada was super cuddly, and we spooned for a great deal of that time. I even tucked her in with me. <3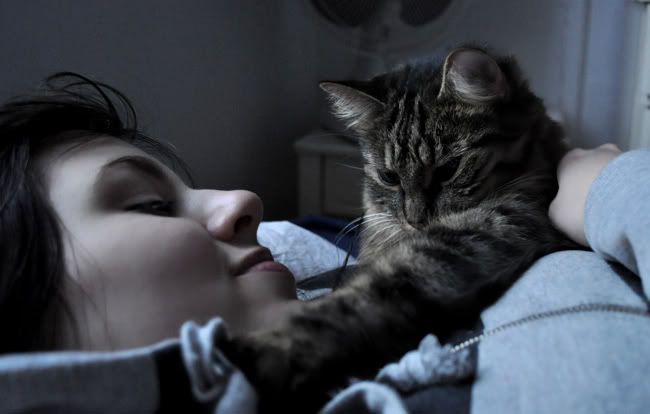 Today the fall semester at Concordia began. It was weird seeing Philippe go to school and I not. Even though I haven't attended Concordia for over a year now, part of me still feels like I should. I cannot wait for Phil to graduate and for us to move to Toronto. To have school finished for both of us, and be on our career paths. Toronto as a city doesn't really hold too much interest for me, but it'll still be fun to explore and familiarize myself with a new place, and to be able to work in the field of makeup without the french language barrier.
Tomorrow I have a day off. I am so excited to have a chance to get my creative on!